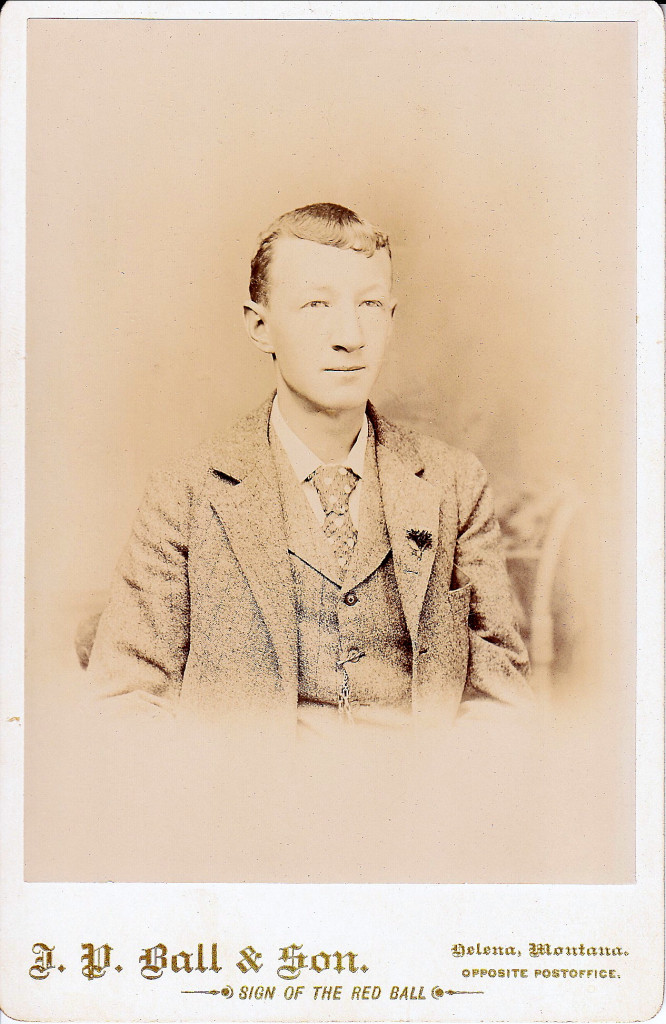 George Schenk (sometimes spelled Schenck) was born September 29, 1877 in Houghton, Michigan, the son of John Frederick Schenk and Katherine "Kate" Ziegler.  When George was 6 years old, his father died and Kate was left to raise George and his seven siblings, ranging in age from 9 months to 14 years old, on her own. By at least 1887, and possibly as early as 1885, Kate moved with the children to Belmont Township, Montana.  By age 10, George was working in hard rock mines as a water carrier.
Mary and George married on September 29, 1899, and had five children between 1901 and 1914.  They lived in Marysville, Montana, where George worked primarily in the Drumlummon Mine.  After suffering from tuberculosis of the lungs for two years, George died October 31, 1915 – at the young age of 38. He is buried in the Marysville cemetery, together with his baby daughter Valentine.
Mary was 37 years old when George died and their children ranged in age from 5 to 14 years old.