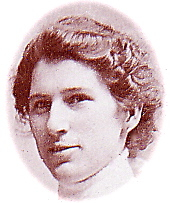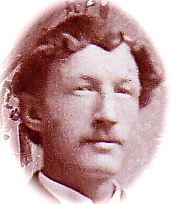 A sweet postcard from Mary to George while she was visiting in Neihart, Montana, where George's mother and several of his sisters lived at the time.
Note how Mary signed her name in the blank space of the white ribbon on the front right.
It's a bit difficult to read the postmark on the back but it appears to be "May 23, 19" something-or-other. And since George died in October 1915, that certainly narrows down the options.
The postcard is addressed to Mr. Geo. Schenk in Bald Butte, Montana1.
Transcription of the back is as follows:
Dear George:-

We got in Neihart all safe on Monday. They were all at the train to meet us. We will write more next time.

As ever Mary.
Copyright (c) 2016, Lark M. Dalin Robart
---
NOTES
Bald Butte is about five miles southwest of Marysville where George and Mary's home was located. ↩