I'm just back from my annual summer trip to Montana and am happy to report that I located the pilot's wheel for the steamboat Rose Bud in the Montana Historical Society Museum – which is where my earlier post stated it might be.
It's a little difficult to tell from this picture, but the wheel is rather large – probably about 5′ tall.  Below this photo is a photo of the museum label for this exhibit piece – see item #4 "Steering wheel".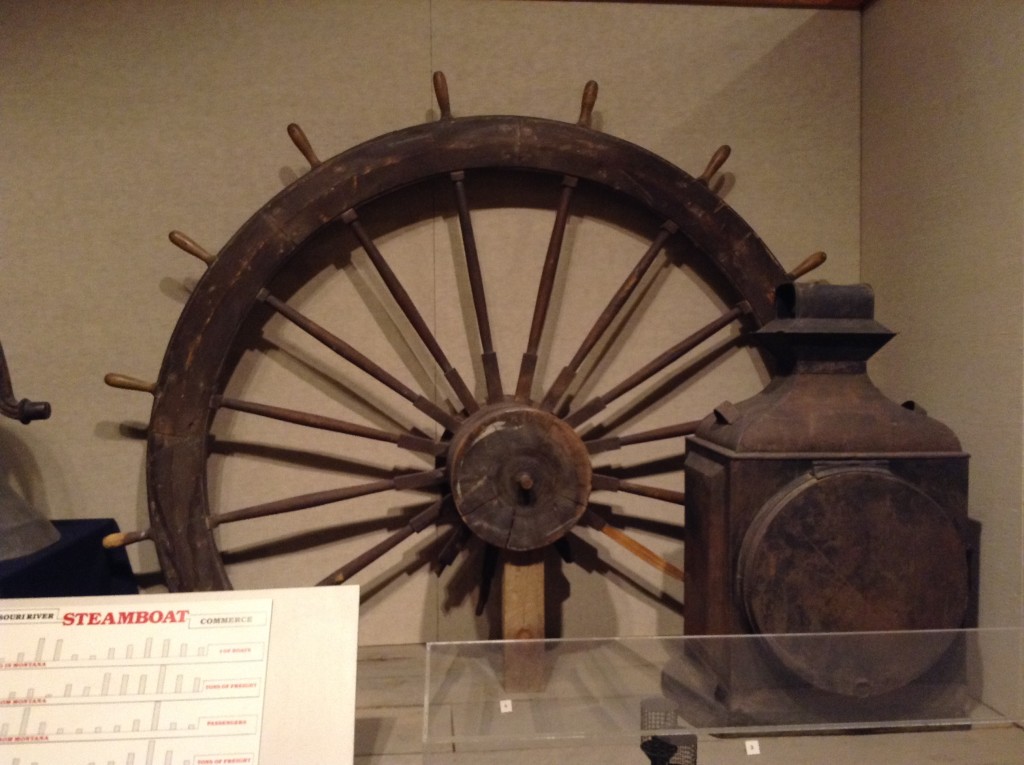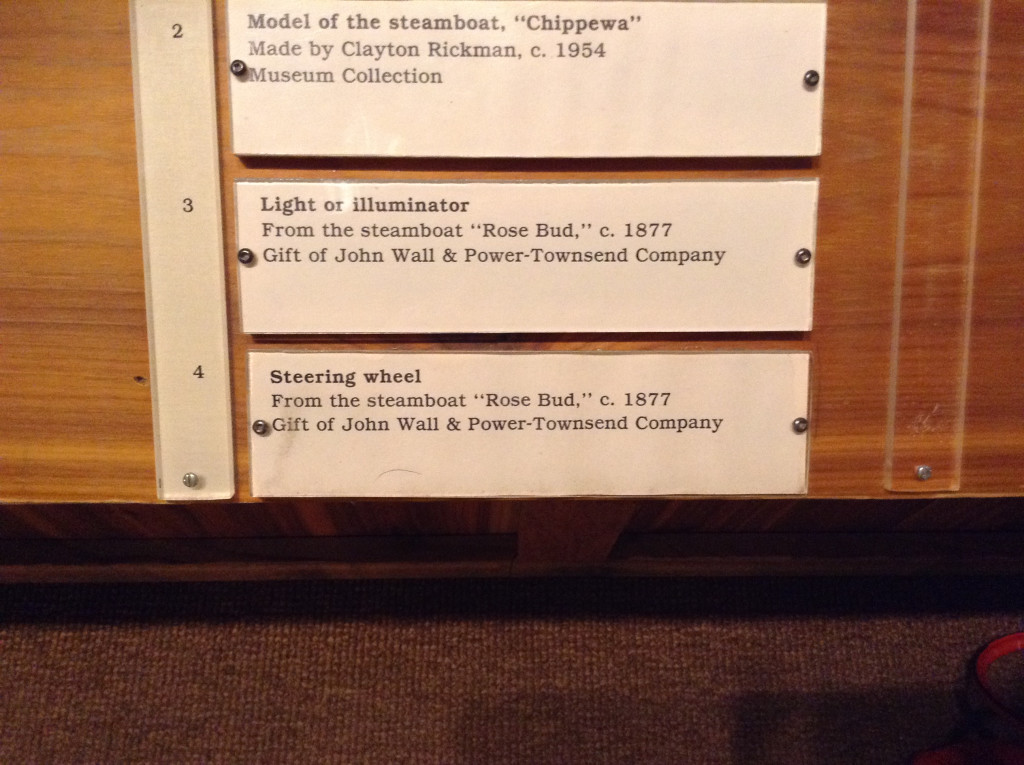 Note the "c. 1877" date, which seems to confirm my research that the steamboat was built in 1877.
---
Note: The featured image for this post is courtesy of the Montana State University Library, James Willard Schultz Photos and Personal Papers.