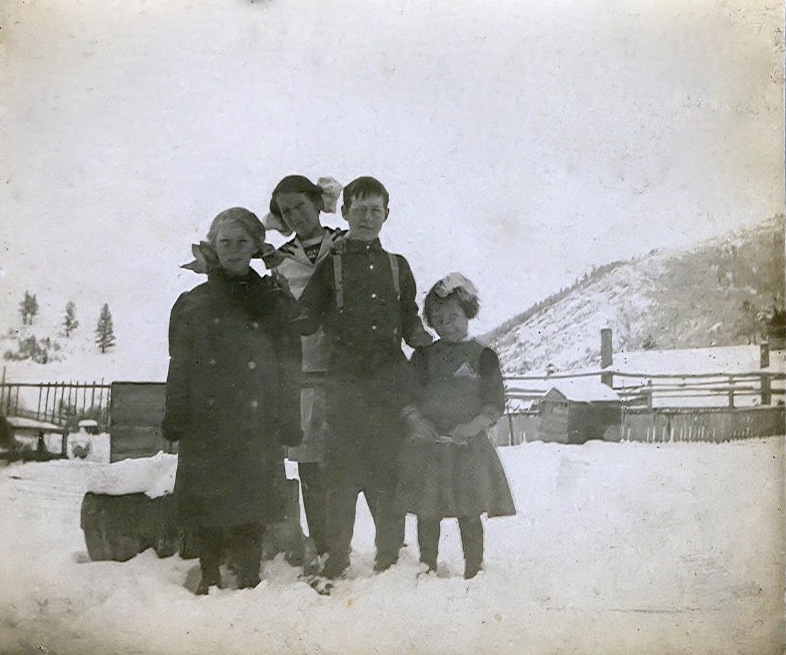 Mary and George Schenk had five children:
Georgiana "Georgie" Frances Schenk, born in 1901 (2nd from left).  Mary sometimes referred to her as "Fran" in her journal, especially when she became an adult.  Fran married Cid Dalin in 1921 and lived in Helena, Montana.  They had four children and she died in 1966.
Christopher "Pete" Schenk, born in 1903 (2nd from right).  Mary sometimes referred to him as "Chris".  He married Helen Smigaj in 1934 and they lived for a time in Marysville.  Eventually they moved to Bonners Ferry, Idaho.  They had two children and Pete died in 1960.
Irene Mary Schenk, born in 1906 (far left).  Irene married John Weber and lived in Butte, Montana.  They had one daughter.  Irene died in 1985.
Evelyn Kate Schenk, born in 1910 (far right).  Evelyn was married for a short time to Fred Marks and then married William Butner.  As an adult, she lived in Missouri and then in California.  She died in 1997.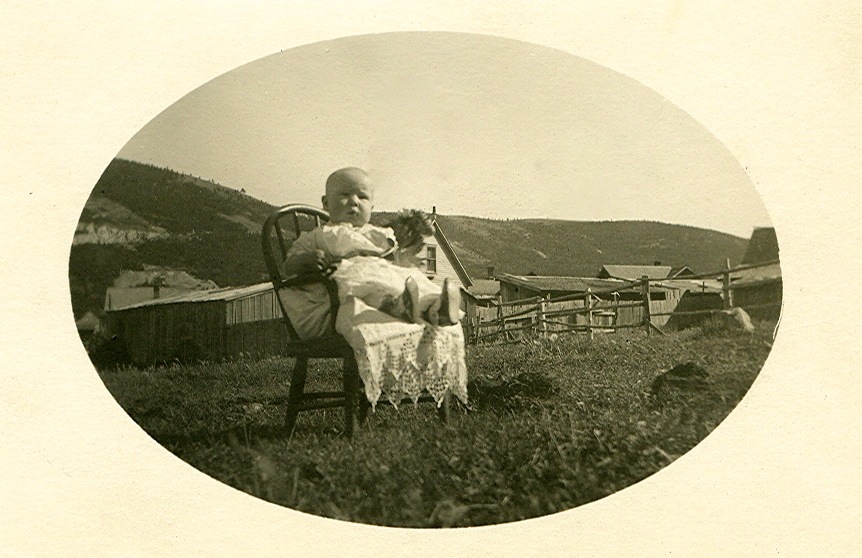 Valentine Dora Schenk, born February 14, 1914.  She died a little over a year later on April 2, 1915.