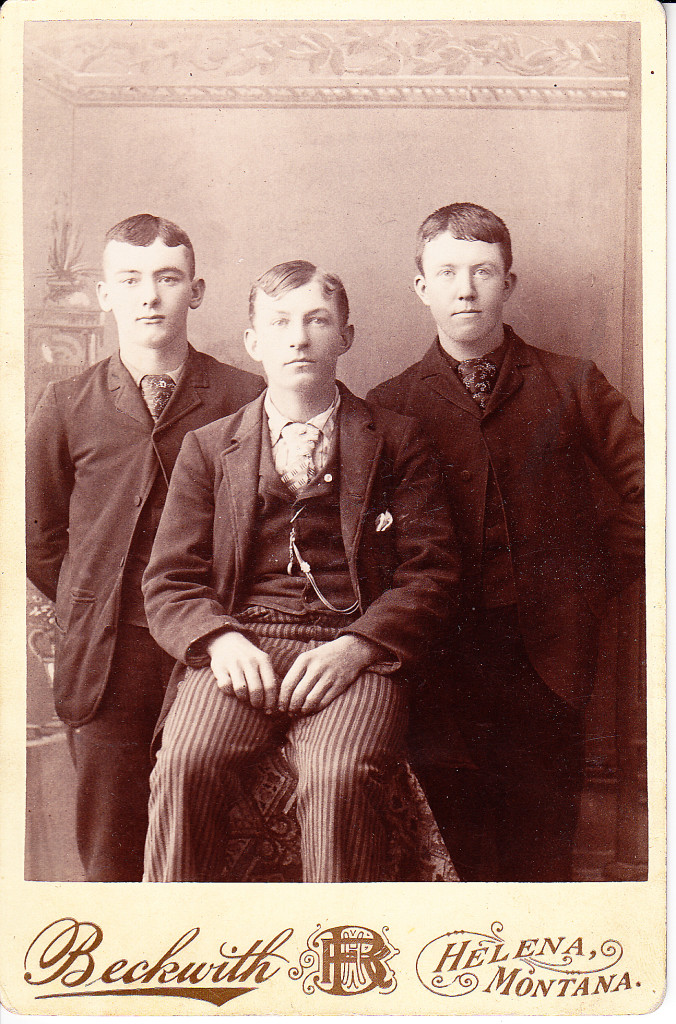 Back of photo reads:
"Two pals of and Christ Schenk in front.  Bro. of Geo. Schenk who died in Marsville, Montana."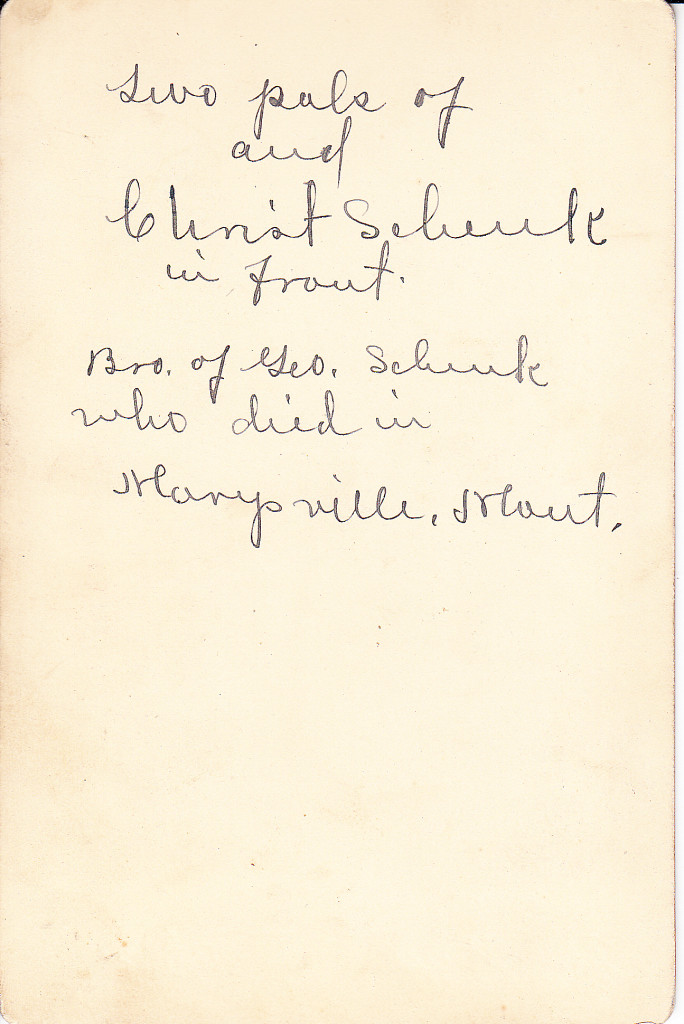 ---
George Schenk's older brother, Johann Christian Carl Schenk, aka Christopher Schenk, was born October 7, 1871, in Michigan.  He died from meningitis in Marysville, Montana, on November 18, 1892, at the age of 21.  He is buried in the Marysville Cemetery.