Here's an interesting photo taken from inside the Drumlummon Mine in Marysville. My great grandfather, George Schenk, is the man with his back to the camera.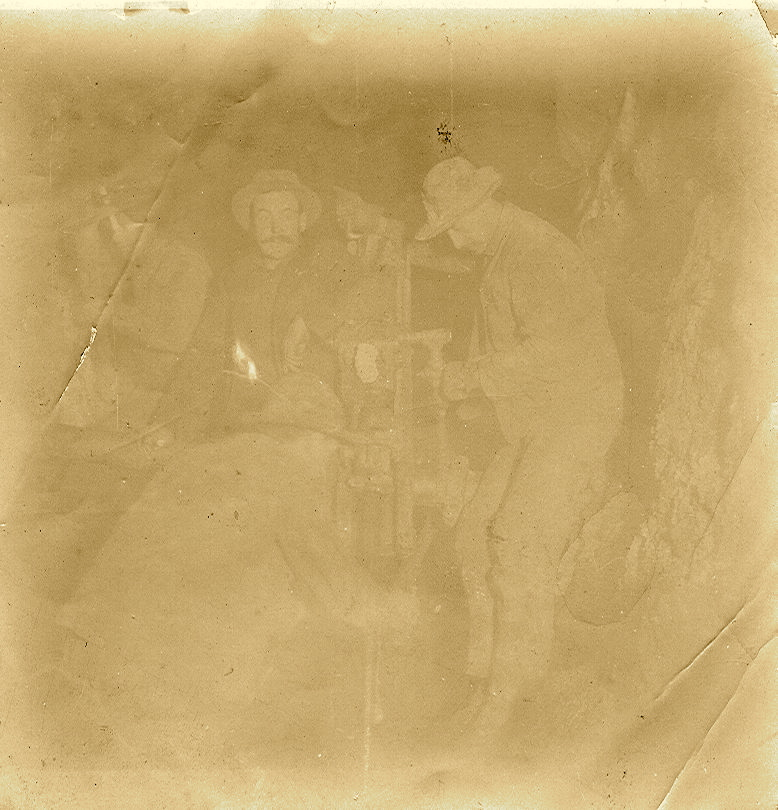 Although the photo is not dated, it must have been taken prior to October 1915, since George died on October 31, 1915. And comparing it to other photos from Mary's collection that appear similar in quality, I would date this photo in the late 1890s or early 1900s.
The photo back reads as follows:
1 Geo Schenk stooping
2 Alick Burrell
3 Nick Murphy.
in Drumlum-
mon mine
Marysville
Montana